Colors and Color Schemes That Work
Colors are tricky.
Most of us have experienced painting a room and being convinced that the color on the wall can't be the same as the swatch we fell in love with.
I repeat, colors are tricky.
Simple rules about color:
(If you are serious about a color, paint a piece of poster board with 2 coats of the color and place it in your room. Remember the rooms existing paint will reflect on your large swatch, so leave a narrow border of white to get a true color)
1) Interior colors often look 1-2 shades darker in a room than they did on the swatch. So consider the shade above the one you love on the paint swatch.
2) Of course, light affects color too. Colors appears lighter in rooms with lots of natural light, at least during the day. So make sure to look at your color both in the day and night.
Interior lighting also affects paint color. Fluorescent lights cast a cool glow and incandescent bulbs create a warm glow. Lighting will change a color.
3) Avoid "Disney" colors, ones that look like they came out of a Crayola 8-pack, unless you are sure of what you are doing. These colors work best in a space where you don't spend a lot of time (foyer, powder room)
4) It is easier to pull off sharp bright colors if you have lots of white to balance. For example, bright pink walls above a white chair rail with white crown molding in a dining room could look great.
5) Try to balance warm and cool colors. If your walls are cool, include warm colors in the upholstery and/or accessories and vice versa if the walls are warm.
Here are a few of my favorite color schemes - they work in a number of settings. All of these color are by Benjamin Moore
GRAY
Blended Color Scheme
This
living room
shows off the soothing appeal of Benjamin Moore's Smoke Ember's. These grays are warm because they have a touch of brown. Avoid "concrete" grays.

Light Pewter 1464 - wall Nimbus 1465 - wall
Smoke Embers 1466 - wall Willow Creek 1468 -walls
Proposal AF-260 - ceiling

White Dove - trim
Varying Colors Scheme
Palladian Blue
is a serene blue/green. Blue's are often cold but this blue/green is actually inviting.
Woodlawn Blue HC-147 - wall Hollingsworth Green HC-141 -wall
Palladian Blue HC-144 -wall
Lancaster Whitewash HC-174 - wall
In Your Eyes 715 -ceiling
White Dove - trim
Blended Color Scheme
While this
palette
may look somewhat similar to the beach glass color scheme, do realize it is lighter and grayer.
Healing Aloe 1562 -walls
Quiet Moments 1563 - walls
Beach Glass 1564 - walls
Decorator White - trim
SERENE
Single Color Scheme
Ballet White
is one of my favorite whites. It is both chalky and creamy, resembling a Farrow and Ball paint.
Ballet White OC-9 -walls
Thunder AF-685 - walls in foyer or powder room
Iceberg 2122-50 - ceiling
HAPPY
Varying Colors Scheme
This
room
really shows off how well turquoise and green work together - Very Happy!
Pale Avocado 2146-40 -walls Feather Down OC- 6 - walls Tranquil Blue 2051-50 - walls
Polar Ice 1660 - ceiling
Favorite
RED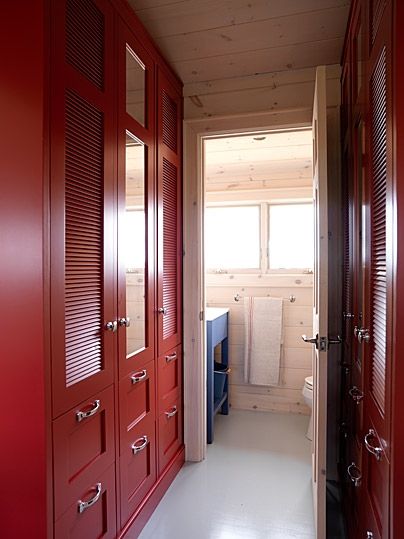 Burnt Peanut Red 2081-10, Like
Sarah Richardson
I love this red. It is not too sharp and has a touch of brown. It is my "no fail red".
Favorite
YELLOWS
Straw 2154-50, A medium tone yellow, very inviting. For more rooms in this color check out
Mrs. Howard Personal Shopper
's site.
If you are looking for a lighter yellow, I recommend Filtered Sunlight 2154-60
One Last Gray
Revere Pewter HC-172 As this
living room
shows, the right gray can be modern without being cold - and while I lean towards grays with a touch of brown, I love this color.