Halloween is just around the corner. So that means Christmas will be here before we know it. Every year I say I am going to make most of my gifts. And every year, I fail! But this year will be DIFFERENT. I am starting earlier and planning better. Also, I have found all of these nifty DIY crafts to use as inspiration.
I am a photo junkie and this idea from
inspired ideas
is indeed 'inspired'!
Wouldn't these
mugs
be great with a Starbucks card stuck inside?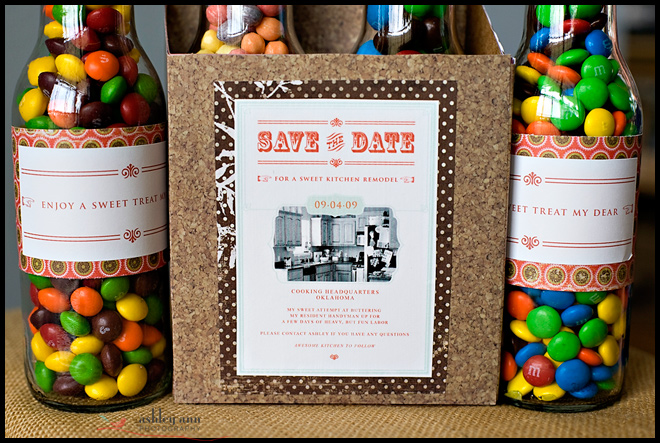 My nephew will love this
candy caddy project
. Even though it is simple,
he will think I am the "best Aunt ever"
Take a look at these
votives and vases
created using perforated metal sheets, often used on radiator covers. These metal sheets also come in an aluminum color, which would make for a very industrial-looking votive.
I really like this simple
monogram
idea.
Some years ago my son received a
bottle cap snake
that was purchased at the Smithsonian Folklife
Festival - he LOVED it. These snakes are as much art as toys.
I have been collecting mercury glass in all forms for over 20 years. I think
this votive project
has all kinds of potential. Just imagine a simple glass vase from the thrift store turned into an antique-look silvery glass vase - lots of bang for the buck.
These
bottles
are made using graphics from one of my favorite sites, The Graphics Fairy.
Admittedly, I can find no DIY directions for these clocks. However, I really think something similar (maybe not as intricate) could be cut using a jigsaw. Then just create the clock using a clock kit from Michael's or Hobby Lobby. If it works, I will post directions
I have been fascinated with trying the baked
porcelain pen
idea. If you are unfamiliar, it is really simple. Pick up china plates ( Dollar Store, thrift stores) and a porcelain pens (Michael's): start drawing, allow to dry for 24 hours and bake. I am considering some holiday platters.
These
stenciled frames
are fabulous and simple. I like the idea of a neutral stenciled background and a bright pop of color on the inside frame. So many people on my Christmas list would love these!
For my friends with a more modern bent, these
faux bois
vases would be cool.
Chalkboard tags
paired with brown craft paper and burlap ribbon will make inexpensive and fun Christmas packages
Or maybe I will recycle some of those old
CD's
for tags.