2014 Design Trends
Colors, Textures, Patterns...
Don't miss these exciting trends - there's a little something for everyone.
Turquoise
Both blue and green tones.
Indigo
Don't confuse this color with Navy, it is much deeper and jewel-toned.
Texture and Sheen
Hide with hair -
put it on the floor or use it as upholstery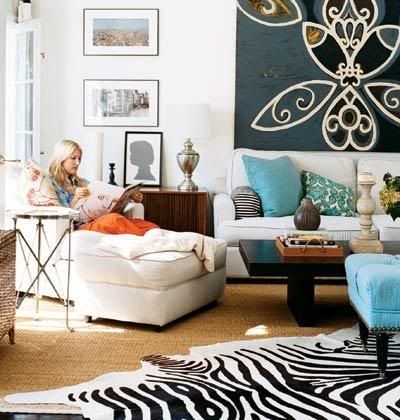 Gold Tones (think shiny) -
mixed with silver and platinum to introduce warmth into rooms
Pattern
Chintz -
more to come on this subject in tomorrow's post
Mix it up!
Combining different patterns is a great way to create personal style.