So, you can no longer live with your outdated kitchen? Or maybe, you have always dreamed of a family room or mud room addition? Before you take the home remodeling plunge, ask yourself some important questions. Not only could these questions save you money on the remodeling end, they may, in fact, increase your bottom line upon resale.
#1 Is your home similar to other homes in your neighborhood? Larger? Smaller?
This is an important first question! You do not want to over-improve your home for the area. If you are unsure of the answer, go to a few open houses in your neighborhood and/or check out real estate sites to see how your house compares to others. How many bathrooms do the comparable homes have? Are the kitchens updated? Is your lot of a similar size? If your home is on the larger end of the houses in your neighborhood, chances are you will not recoup the money you would spend on an addition. However, updating the kitchen and replacing siding with fiber-cement may have a high return.

While it is your home and you want to be able to enjoy it, if you are looking at your house as the investment it is, you do not want to overspend on renovation projects. Again, you will need to look at other homes in your area for cost guidelines. If you live in an area of modestly priced homes, spending $100,000 on a kitchen would be a poor investment. As would importing marble from Italy for a new master bath.
If you are the smaller home in the neighborhood, is it worth remodeling the kitchen if the next owner would be likely to add a level and enlarge the footprint of the home? Well, if you plan to stay in your little cottage for 25 years, then the answer is yes. Which leads to the next, very important question...
#2 How long do you plan to live in your current home?
If you see yourself moving in the next 1-2 years, consider a modified remodeling plan. Painting, replacing the front door, and updating light fixtures are quick and inexpensive things that can make you love your home AND increase marketability down the road.
But let's say you plan to be in your home for 3-10 years. You will need to weigh the cost of the project, rate of return and... improved livability that the renovations will offer. For example, a bathroom addition may only have a 54% return on investment but, it may save your sanity if your four children are all fighting over one bathroom.
Obviously, if you see yourself in your home forever, then you are only limited by your bank account.
#3 Are your home's systems functioning well or do they need replacing?
While a new kitchen looks great and can really improve your life, make sure the things that you cannot easily see are in good working order before spending on the fun stuff - The heating and AC systems, electrical, and plumbing should all be in good working order.
#4 What types of remodeling offer the most return on your money?
Sometimes you need to think small... replacing the front door offers one of the highest returns on your investment, 85% return on your money! Doors really do make a difference, garage door replacement offers a 75% return. The addition of a wood deck is valued at 77% at resale. Which is about the same as a minor kitchen renovation. However, a major kitchen remodel only brings in about 68% at resale. That is slightly less than a if you remodeled your basement (70%). If you are looking to lower your heating and cooling bills, consider window replacement. You could recoup up to 72% of your cost at resale. The addition of a bathroom usually only brings about 54% of the original investment, but a bathroom remodel is valued at 65%.
Of course these numbers are averages. Consider where you live and whether your home is similar to others in your area. For example, a deck, in southern California, recoups approximately 94% of its cost upon resale. And if your home only has two baths in a neighborhood of 4 bedroom 3 bath homes, a bathroom addition might have a much higher return.
#5 Does Your Home Have a Logical Floor Plan?
Have you ever visited someone's home for the first time, and upon entering, not been sure which way to go? A home that does not have a logical floor plan suffers from functional obsolescence. Opening up common living spaces sometimes solves flow issues. However, just as often, the solution lies in creating corridors where there are none. A good designer or architect can help solve these problems. Functional obsolescence affects both marketability and price.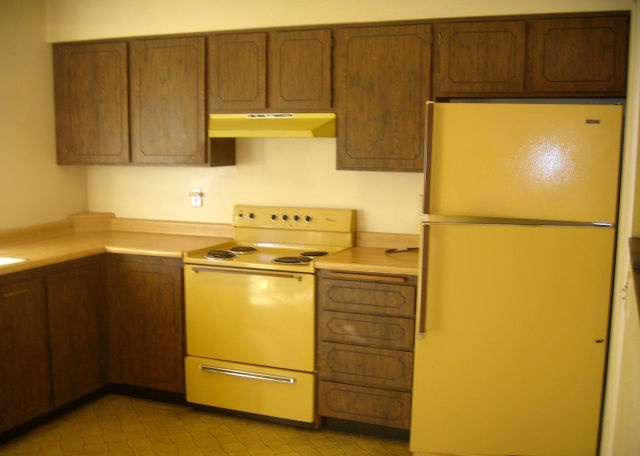 #6 Are you putting in Harvest gold Appliances?
Why of course not! However, in 1972, it didn't seem crazy. It is easy to get swept up in the newest trend. However, classic finishes hold their value and you are less likely to tire of them.
A house is the largest investment most of us ever make, but it is also the place we rest our heads at night. Ultimately, there should be a balance between remodeling decisions that make monetary sense and those that improve our day to day life.