Decorating is not just about looks, it is also about practicality. Steer clear of these mistakes in order to design functional and beautiful rooms.
1. Don't Choose Rugs That Are Too Small for the Room/Space
Trying to squeeze furniture on or around a tiny rug makes the room seem small and the space uncomfortable - no rug is better than the wrong rug.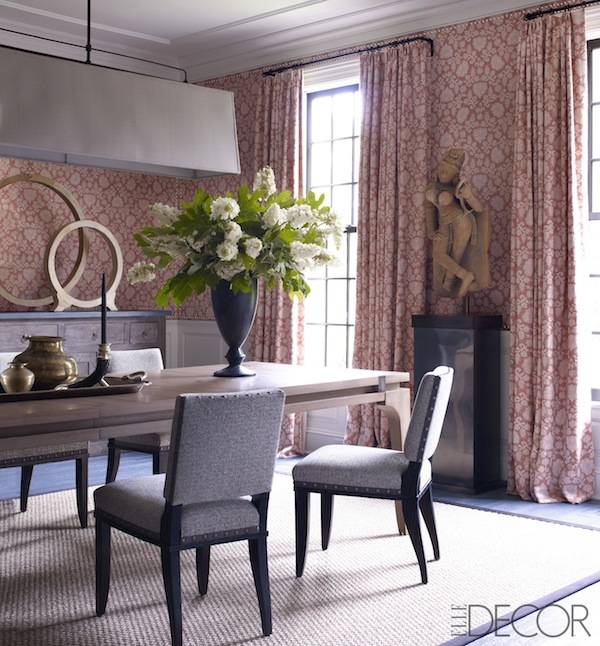 Do
increase your visual space by using a large rug. In a dining room, the rug should go beyond the table at least 24" on all sides, so that the chairs remain on the rug when pulled out. In a living room the rug should be large enough for the chairs and at least the front legs of the sofa to be on the rug.
2. Avoid Hanging the Dining Room Chandelier Too High
Try to avoid keeping your diners in the dark. Chandeliers hung to high cast a broad light that creates shadow for those sitting at a table.
Do
hang fixtures low enough to illuminate the dining space - 30"-36" above the dining table.
3. Do Not Create Rooms With Little Or No Task Lighting
Lighting is both practical and beautiful. Make sure there is adequate lighting in every room.
Do
include task and accent lights to create a warm glow.
4. Do Not Line Furniture Up Against Walls.
F
ashioning a furniture arrangement that is reminiscent of a middle school dance, really does not make anyone comfortable.
Do
float your furniture. This creates cozy seating areas and is more inviting.
5. Don't Forget the Tables
Will the doctor see me soon? A room without proper tables creates a stiff environment.
Do
make sure you and your guests all have a place to easily set a glass. In the end, this creates a room to be lived in, not just viewed.



6. Avoid Drapes That Are Both Too Short and Hung Too Close To the Window.
Please just don't!! - no drapes are better than "high-water" drapes.
Do
hang your drapes high, close to the ceiling (often well above the window molding), and extend them beyond the window moldings to the left and right, so that just the edge of the drape comes in on the glass.
Make sure the drapes extend all the way to the floor
.
7. Do Not Arrange Furniture Without a Focal Point.
Just because your room does not have a fireplace does not mean it can't have a focal point.
Do
use a console, wardrobe, bookshelves, or sofa to arrange the room around; grouping furniture in comfortable conversation areas with a clear focal point is key to creating a space that people want to be in.
8. Replace a Coffee Table That is Too Small For the Sofa
Please consider proportion when purchasing a coffee table.
Do
make sure the coffee table is approximately 2/3 the size of the sofa. For example, if the sofa is 90" long the coffee table should be roughly 60" long. Also, note the table should be of similar height to the seating, usually 16"-18"high.



9. Do Not Choose a Coffee table That is the Wrong Shape For the Furniture Arrangement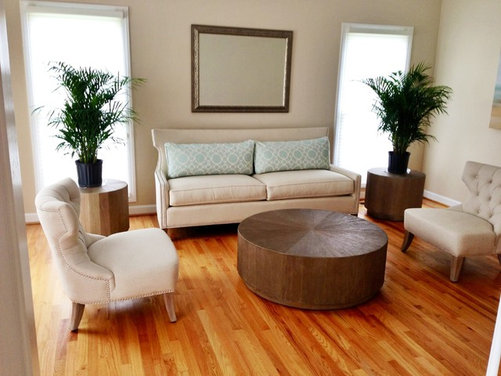 Remember to look at the shape your furniture arrangement creates when choosing "the centerpiece".
Do
choose a coffee table that fits the shape of your furniture arrangement.
10. Please Don't Hang Pictures Too High
This is a problem for all of us. Hanging pictures at the right height often depends on what you are hanging and where but never hang anything above your door or window moldings - see above.


Do
hang pictures at eye level. If above a piece of furniture, 6-12" above furniture, and in groupings close together to create cohesion.
If you avoid these ten decorating mistakes, you are on your way to creating visually appealing and comfortable rooms.